70% Discount On
All Logo & Web Packages

There's Still So Much To Discover
Learn About Our Latest & Exclusive
70% Off
on The Most Popular Packages
Get Your Discount Coupon
*Offer available on selected packages only
Sign Up Today!
Logo Design Avenue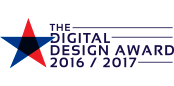 More than
65000+
Satisfied Customers
Clients' Reviews on Our Custom Logo Design Service
A highlight from each project is when clients kindly take time to offer testimonials on what it's like working together on their project. We are grateful to each one of them to have joined hands with us, and let us be a part of their journey. Read along to see why we boast our services – just a little.
An Amazing Experience
Bruce Wine
Thank you for a great job.
Working with Logo Design Avenue was an amazing experience. The team has professionally catered to all our logo design requirements and kept in mind the message we wanted to deliver to our clients. Feedbacks were highly encouraged and made us feel like we are one team.
An Excellent Experience
Amanda Lee
We've had an excellent work experience with Logo Design Avenue. The team was very supportive and the logo they designed for us was very professional. Definitely recommending your design services to anyone looking for some good logo design solutions. Happy business!
An Absolute Pleasure
Michael Louis
Working with Logo Design Avenue has been an absolute pleasure. By taking the time to understand our organisation and our specific needs, they were able to deliver high quality logo in a very short span of time. Definitely our go-to agency for brand establishing design needs.
Very Responsive
Richie Michael
Best design service provider.
Hiring Logo Design Avenue to revamp our brand image was the best decision we had made. Our company logo was very professional, and had all the creative elements that delivered a clear message of the organization. They helped us get to the core of what we were looking for.
Excellent Turnaround Time
Anne Chin
Their logo design process is intelligent and intuitive. The finished product is a splendid logo with many layers of meanings – all condensed into one image. If you are looking for a logo design, you are in the right place. It doesn't get any better than this.
Very Impressive
Richie Michael
Co-operative Customer Service.
Greta job team Logo Design Avenue. It was an amazing experience working with you guys. The logo that you designed for our company was amazing. The higher management was very impressed by your professional work and we are surely planning to work with you for any upcoming projects.
Proud Associates
We are honored to be recognized by them.