70% Discount On
All Logo & Web Packages

There's Still So Much To Discover
Learn About Our Latest & Exclusive
70% Off
on The Most Popular Packages
Get Your Discount Coupon
*Offer available on selected packages only
Sign Up Today!
Logo Design Avenue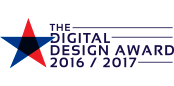 More than
65000+
Satisfied Customers
Our Valuable Clients Testify Our Work
At Logo Design Avenue, we have always put our clients first. Each project that we deliver is of optimal quality – all credits go to the feedback and suggestions by our customers who help us firm our belief of being America's top choice design brand. Read through our client's testimonials that witness our work and efforts we have put in their projects.
An Amazing Experience
Bruce Wine
Thank you for a great job.
Working with Logo Design Avenue was an amazing experience. The team has professionally catered to all our logo design requirements and kept in mind the message we wanted to deliver to our clients. Feedbacks were highly encouraged and made us feel like we are one team.
An Excellent Experience
Amanda Lee
We've had an excellent work experience with Logo Design Avenue. The team was very supportive and the logo they designed for us was very professional. Definitely recommending your design services to anyone looking for some good logo design solutions. Happy business!
Amazing Logo
Reginald Denmark
Thank you for all that you have done. My logo looks great. And even better than expected.
Great Experience
Nick Hankins
Great work and timeliness.
I would give 5 stars to your service. The work and timeliness was great. I will definitely be working with your organization in the future.
Wonderful Job
Sherry Grissett
Fantastic customer support.
Your company did a wonderful job on the logo design for Cheveux Design Studio. Customer support was fantastic as well as the product.
Best Logo Company
Teressa J. England
Excellent customer support.
I googled this company and chose them because they claimed to be the best. Well, they have proven themselves right! The logo was exactly what I was looking for. The customer support is excellent and the turn around time is fast!
Awesome Logo
Ernest Makotsi
The logo was awesome and incredibly amazing i love your work and for sure i can recommend you to new customers anytime as you are reliable and never fails a clients needs thanks so much logo avenue
Very Professional
Mirtha Pierre
Im so pleased with this company, they were so professional and patient with me when it come to what I want and they work very fast.
Excellent design services.
I truly appreciate the willingness and openness to assist my additional concerns. I will surely be using your services again! Thank you
They are fast and efficient.
They did a great job and very fast completed everything they said they would. Thanks, Good Day.
An Absolute Pleasure
Michael Louis
Working with Logo Design Avenue has been an absolute pleasure. By taking the time to understand our organisation and our specific needs, they were able to deliver high quality logo in a very short span of time. Definitely our go-to agency for brand establishing design needs.
Very Responsive
Richie Michael
Best design service provider.
Hiring Logo Design Avenue to revamp our brand image was the best decision we had made. Our company logo was very professional, and had all the creative elements that delivered a clear message of the organization. They helped us get to the core of what we were looking for.
Excellent Turnaround Time
Anne Chin
Their logo design process is intelligent and intuitive. The finished product is a splendid logo with many layers of meanings – all condensed into one image. If you are looking for a logo design, you are in the right place. It doesn't get any better than this.
Attractive Web Designs
Madam Bree
Excellent Customer Service.
We are highly satisfied with the website designed for our brand. Logo Design Avenue knows exactly how to successfully deliver incredible designs with meaningful user experience. We have witnessed significant increase in the stay time each visitor lands on our website.
Perfect Design / Development
Chris Jane
Thank you Team Logo Design Avenue.
Thank you Logo Design Avenue to have worked for us and delivering a pixel perfect website for our company. Other than the business itself, we have received praises on how professional our website looks and the customer traffic has significantly increased.
Genuinely Awesome
Lurk Hardee
Working with Logo Design Avenue is easy because they are genuinely committed to customer satisfaction. The team skilfully asked me the right questions to ensure that I was happy with the website design. The design resonated immediately with my vision and has motivated me to accelerate the start of my business.
Very Impressive
Potter Shawn
Excellent Service & Fast Team.
After I asked Logo Design Avenue to create some landing pages for my site, I can see notable increase in my sales and revenue. Thank you Logo Design Avenue for being the best. Kudos to the team.
Genuinely Great
Sarah Adams
Thank you for helping me out.
Having a start-up business with very limited knowledge on how to promote our restaurant was not an easy task. Kudos to the team at Logo Design Avenue who helped us learn that our well designed website can do miracles for the business, and it did. Highly recommended for all small business owners.
Delivered Designs on Time
Michelle White
Very professional environment.
Our company is in business since half a decade now, leaving us with an extensive experience of working with multiple design agencies in US, so far we've never had a chance to work with such professional people who take their work that seriously. Excellent website design delivered. Thanks!
Super Duper Happy
Miss Sneak
I was really happy to work with Logo Design Avenue. They did an amazing job with animating the logo for our company. Highly recommend their service for all start-up businesses.
I had an amazing experience working with Logo Design Avenue. Their creativity and professionalism has enhanced the digital experience for our clients with their amazing white-board story.
Excellent Storyboard
James Brown
Very professional company.
Your animated explainer video is proving to be a truly incredible marketing tool for us. It has had more than 470 hits within the first month, and as soon as it was launched as the central piece of our site, our business really took off!
Delivered Designs on Time
Orlando Lean
Well researched and detailed work.
I wanted a short video that would help raise awareness of the effect of bullying and toxic behaviour in the workplace. Logo Design Avenue understood the brief perfectly and came up with a video that tells a compelling story.
Very Excited to See Designs
Minan Schon
Very professional environment.
Thank you Logo Design Avenue. Your preliminary groundwork and a collaborative approach at every step of the process, helped to transform a simple idea into a cartoon animation which continues to receive very positive feedback.
Excellent Concept Driven
George Lema
Thank you for your excellent work.
The collaboration with Logo Design Avenue goes well beyond the creation of a great cartoon animation. Very happy with the results and your professionalism is much appreciated.
Thank you for your excellent work.
Logo Design Avenue has creatively delivered our brochures designed with ultimate perfection on typology and quality of art work. Highly recommend your services for branding solutions for any business, small or big.
Excellent Samples
Luma Hilton
Thank you for your creative designs.
Very creative, highly professional stationery design service provider. We are super happy to have worked with Logo Design Avenue. Will surely recommend you to other businesses and definitely coming back to work with you guys in future.
Well Researched Designs
Abran Austin
I'm glad I got my designs.
I wanted a comprehensive print design solution for my auto workshop business that perfectly depicted what my business is all about. No doubt Logo Design Avenue delivered what they promised.
Excellent Services
Adam Alberto
Logo Design Avenue's pricing package and the service quality are impressive. All our marketing collaterals for promotion campaign were handled professionally. Good job Team Logo Design Avenue!
Appreciation Well Deserved
Arlie Ben
Thank you for your amazing work.
The print design choices that Logo Design Avenue provided us to choose from for our first appearance at a business exhibition were phenomenal. The choices weren't easy; because they all were amazing in their own way.
Good Job Team LDA
Bob Carlos
I wanted to thank you for your speedy work. I am one of those types of people who want everything now, and you were still able to work with me on my branded stationery designs. Logo Design Avenue really gets it. Highly recommended for start-ups.
Proud Associates
We are honored to be recognized by them.