70% Discount On
All Logo & Web Packages

There's Still So Much To Discover
Learn About Our Latest & Exclusive
70% Off
on The Most Popular Packages
Get Your Discount Coupon
*Offer available on selected packages only
Sign Up Today!
Logo Design Avenue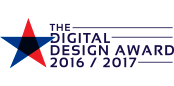 More than
65000+
Satisfied Customers
Clients' Reviews on Our Custom Animation Service
A highlight from each project is when clients kindly take time to offer testimonials on what it's like working together on their project. We are grateful to each one of them to have joined hands with us, and let us be a part of their journey. Read along to see why we boast our services – just a little.
Super Duper Happy
Miss Sneak
I was really happy to work with Logo Design Avenue. They did an amazing job with animating the logo for our company. Highly recommend their service for all start-up businesses.
I had an amazing experience working with Logo Design Avenue. Their creativity and professionalism has enhanced the digital experience for our clients with their amazing white-board story.
Excellent Storyboard
James Brown
Very professional company.
Your animated explainer video is proving to be a truly incredible marketing tool for us. It has had more than 470 hits within the first month, and as soon as it was launched as the central piece of our site, our business really took off!
Delivered Designs on Time
Orlando Lean
Well researched and detailed work.
I wanted a short video that would help raise awareness of the effect of bullying and toxic behaviour in the workplace. Logo Design Avenue understood the brief perfectly and came up with a video that tells a compelling story.
Very Excited to See Designs
Minan Schon
Very professional environment.
Thank you Logo Design Avenue. Your preliminary groundwork and a collaborative approach at every step of the process, helped to transform a simple idea into a cartoon animation which continues to receive very positive feedback.
Excellent Concept Driven
George Lema
Thank you for your excellent work.
The collaboration with Logo Design Avenue goes well beyond the creation of a great cartoon animation. Very happy with the results and your professionalism is much appreciated.
Proud Associates
We are honored to be recognized by them.