70% Discount On
All Logo & Web Packages

There's Still So Much To Discover
Learn About Our Latest & Exclusive
70% Off
on The Most Popular Packages
Get Your Discount Coupon
*Offer available on selected packages only
Sign Up Today!
Logo Design Avenue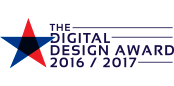 More than
65000+
Satisfied Customers
Clients' Reviews on Our Custom Web Design Service
A highlight from each project is when clients kindly take time to offer testimonials on what it's like working together on their project. We are grateful to each one of them to have joined hands with us, and let us be a part of their journey. Read along to see why we boast our services – just a little.
Attractive Web Designs
Madam Bree
Excellent Customer Service.
We are highly satisfied with the website designed for our brand. Logo Design Avenue knows exactly how to successfully deliver incredible designs with meaningful user experience. We have witnessed significant increase in the stay time each visitor lands on our website.
Perfect Design / Development
Chris Jane
Thank you Team Logo Design Avenue.
Thank you Logo Design Avenue to have worked for us and delivering a pixel perfect website for our company. Other than the business itself, we have received praises on how professional our website looks and the customer traffic has significantly increased.
Genuinely Awesome
Lurk Hardee
Working with Logo Design Avenue is easy because they are genuinely committed to customer satisfaction. The team skilfully asked me the right questions to ensure that I was happy with the website design. The design resonated immediately with my vision and has motivated me to accelerate the start of my business.
Very Impressive
Potter Shawn
Excellent Service & Fast Team.
After I asked Logo Design Avenue to create some landing pages for my site, I can see notable increase in my sales and revenue. Thank you Logo Design Avenue for being the best. Kudos to the team.
Genuinely Great
Sarah Adams
Thank you for helping me out.
Having a start-up business with very limited knowledge on how to promote our restaurant was not an easy task. Kudos to the team at Logo Design Avenue who helped us learn that our well designed website can do miracles for the business, and it did. Highly recommended for all small business owners.
Delivered Designs on Time
Michelle White
Very professional environment.
Our company is in business since half a decade now, leaving us with an extensive experience of working with multiple design agencies in US, so far we've never had a chance to work with such professional people who take their work that seriously. Excellent website design delivered. Thanks!
Proud Associates
We are honored to be recognized by them.